Company Overview
JVI Mobile Company Profile
Our mission is simple; We're Obsessed with Engaging Awesome Social Relationships!
What does this mean and how do we do it?
It means that work has to be put into a relationship. If you date someone and don't listen or communicate, the relationship usually ends in a breakup. Why is the relationship you have with your customers any different?
Engage your customers in an Awesome Social Relationship and they will reward you… In a big way!
We do this through a number of ways.
Reach 97% your customers in less than 10 seconds with push notifications and text messages
Generate buzz with specials, deals, and sweepstakes that customers will share
Flood the internet with raving reviews about your business' excellent reputation
Engage your fans and build your brand with regular, timely and interesting content on all of the major social networks
Keep your customers and leads engaged through Messenger chatbots
Here's the problem. You can't ever seem to find the time to sit down and do the necessary things to reach the next generation of your customers. You are struggling to balance working "in your business" and "on your business". You know you provide value, great service, and plenty of rewards. Do your customer's know that?
Don't worry, We'll let them know.
Meet Us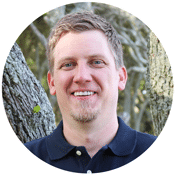 Jay Vics
Owner/CEO
Jay is a "Serial Entrepreneur". Sometimes a new idea will wake him up at midnight and until he draws out the steps necessary to bring it to life on paper, he cannot fall back to sleep. He has worked in the fields of web development, sales and marketing, and business development for his 20-year career. He is married and is the proud "dog father" of two amazing pups. He enjoys the occasional escape from small town living to visit some city life.
Heather Noblett
Content Marketing and Copywriter
Heather joined us as an apprentice shortly after graduating from Marist College in 2019 with a degree in Advertising, and after learning a bit about all marketing related matters, she's decided that content creation and management are her forte`.
She loves the feeling of accomplishment that comes from finding creative solutions, which is one of the reasons she aspires to become a copywriter someday. When not working, you'll find her listening to a true-crime podcast, binge-watching the newest Netflix series, or going on a pretty walk in nature.
Don't even get her started on how much she loves anything related to Disney or dogs though!  
Delroy Muschette
Website Development Consultant
Delroy is our go to person for web development and general maintenance. Delroy has worked in the web design space for over 5 years and has become an expert in WordPress and Divi theme, He also has started to learn how to build Shopify websites. He does what he must to make the client happy and help them achieve great results.