Company Overview
JVI Mobile Company Profile
Our mission is simple; We're Obsessed with Engaging Awesome Social Relationships!
What does this mean and how do we do it?
It means that work has to be put into a relationship. If you date someone and don't listen or communicate, the relationship usually ends in a breakup. Why is the relationship you have with your customers any different?
Engage your customers in an Awesome Social Relationship and they will reward you… In a big way!
We do this through a number of ways.
Reach 97% your customers in less than 10 seconds with push notifications and text messages
Generate buzz with specials, deals, and sweepstakes that customers will share
Flood the internet with raving reviews about your business' excellent reputation
Engage your fans and build your brand with regular, timely and interesting content on all of the major social networks
Keep your customers and leads engaged through Messenger chatbots
Here's the problem. You can't ever seem to find the time to sit down and do the necessary things to reach the next generation of your customers. You are struggling to balance working "in your business" and "on your business". You know you provide value, great service, and plenty of rewards. Do your customer's know that?
Don't worry, We'll let them know.
Meet Us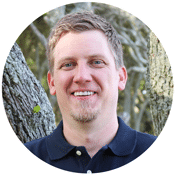 Jay Vics
Owner/CEO
Jay is a "Serial Entrepreneur". Sometimes a new idea will wake him up at midnight and until he draws out the steps necessary to bring it to life on paper, he cannot fall back to sleep. He has worked in the fields of web development, sales and marketing, and business development for his 20-year career. He is married and is the proud "dog father" of two amazing pups. He enjoys the occasional escape from small town living to visit some city life.
Cassandra Doxa
Social and Community Manager
Cassandra has saved the day on more than one occasion. She likes to call Jay "boss", but we really know who the boss is. Cassandra gets things done more efficiently than anyone we've ever met. She is ready to tackle your next project and does whatever it takes to remain a true marketing guru.